April 25 marks the World Malaria Day, and this year WHO and partners are celebrating the achievements of countries that are approaching – and achieving – malaria elimination.
To support this campaign, Infectious Diseases of Poverty has collected some of our most relevant content on this topic to share with our research community.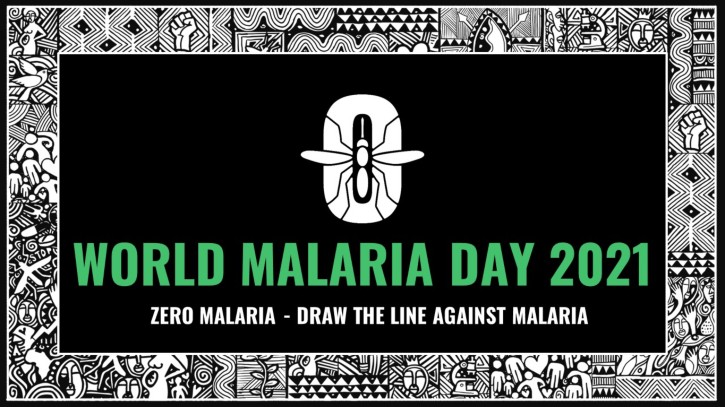 Featured articles
Editorial
From 30 million to zero malaria cases in China: lessons learned for China–Africa collaboration in malaria elimination
Jun-Hu Chen, Jun Fen & Xiao-Nong Zhou
Published: 20 April 2021
Commentary
Greater political commitment needed to eliminate malaria
Minghui Ren
Published: 28 April 2019
Editorial
Protecting the gains of malaria elimination in China
Xinyu Feng, Joshua Levens & Xiao-Nong Zhou
Published: 24 April 2020
Scoping Review
Are malaria elimination efforts on right track? An analysis of gains achieved and challenges ahead
Sunil Dhiman
Published: 13 February 2019
Study Protocol
Application of community-based and integrated strategy to reduce malaria disease burden in southern Tanzania: the study protocol of China-UK-Tanzania pilot project on malaria control
Duoquan Wang, Prosper Chaki, Yeromin Mlacha, Tegemeo Gavana, Mihayo Gabriel Michael, Rashid Khatibu, Jun Feng, Zheng-Bin Zhou, Kang-Ming Lin, Shang Xia, He Yan, Deus Ishengoma, Susan Rumisha, Sigbert Mkude, Renata Mandike, Frank Chacky, Charles Dismasi, Salim Abdulla, Honorati Masanja, Ning Xiao & Xiao-Nong Zhou
Published: 08 January 2019
Scoping Review
Cost-effectiveness analysis of malaria rapid diagnostic tests: a systematic review
Xiao-Xiao Ling, Jia-Jie Jin, Guo-Ding Zhu, Wei-Ming Wang, Yuan-Yuan Cao, Meng-Meng Yang, Hua-Yun Zhou, Jun Cao & Jia-Yan Huang
Published: 30 December 2019
Research Article
Clinical malaria and the potential risk of anaemia among preschool-aged children: a population-based study of the 2015-2016 Malawi micronutrient survey
Peter Austin Morton Ntenda, Sosten Chilumpha, Edward Tisungane Mwenyenkulu, Jane Flora Kazambwe & Walaa El-Meidany
Published: 25 November 2019
Research Article
A framework for assessing local transmission risk of imported malaria cases
Lei Lei, Jack S. Richards, Zhi-Hong Li, Yan-Feng Gong, Shao-Zai Zhang & Ning Xiao
Published: 07 June 2019
Research Article
Accessing the syndemic of COVID-19 and malaria intervention in Africa
Benyun Shi, Jinxin Zheng, Shang Xia, Shan Lin, Xinyi Wang, Yang Liu, Xiao-Nong Zhou & Jiming Liu
Published: 07 January 2021
Research Article
Challenges in early phase of implementing the 1-3-7 surveillance and response approach in malaria elimination setting: A field study from Myanmar
Poe Poe Aung, Zaw Win Thein, Zar Ni Min Hein, Kyaw Thet Aung, Nwe Oo Mon, Nay Yi Yi Linn, Aung Thi, Khin Thet Wai & Thae Maung Maung
Published: 10 February 2020
Other malaria papers at BMC
You can find more malaria research at sister journals:
You can view Malaria Journal's dedicated World Malaria Day page too.