Speaker: Professor Zun-You Wu, Chief Epidemiologist, Chinese Center for Disease Control and Prevention
Topic: COVID-19 relevant study design, research methodology and results interpretation
Watch the recording!
Related articles
Wu, Z., McGoogan, J.M. Asymptomatic and Pre-Symptomatic COVID-19 in China. Infect Dis Poverty 9, 72 (2020).
Zhou, L., Liu, J., Dong, X. et al. COVID-19 seeding time and doubling time model: an early epidemic risk assessment tool. Infect Dis Poverty 9, 76 (2020).
Related article collections
Transmission patterns and control of COVID-19 epidemic
Containment and case management of COVID-19 pandemic
Community management and recovery from COVID-19 pandemic
About the speaker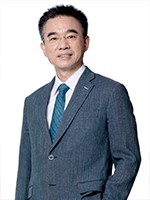 Zunyou Wu, MD, PhD, is the Chief Epidemiologist of Chinese Center for Disease Control and Prevention, and an Adjunct Professor of Epidemiology at University of California at Los Angeles. He is a member of UNAIDS Scientific Expert Panel. Dr. Wu has worked in HIV/AIDS for 30 years and is a leader in HIV prevention strategies and oversees overall prevention among key populations in China. He has also worked in responses to SARS in 2003 and to COVID-19 in 2020. He has published over 500 academic papers, 263 of which in international journals, including Science, Lancet, JAMA. He has two publications on COVID-19 in Infectious Diseases of Poverty in 2020. Dr. Wu has received many honors including the 2005 International Rolleston Award for implementing harm reduction in China, "Hall of Fame" of 2006 UCLA School of Public Health's Alumni, UNAIDS Gold Medal in 2008, and many awards from Chinese government.