Speaker: Dr Dirk Engels, Global Health Consultant, Senior Adviser to Uniting to Combat Neglected Tropical Diseases, and Adjunct Professor at the National Institute of Parasitic Diseases, China CDC
Topic: Global response to local poverty-related disease priorities
Time: 19:30-20:30 21 October (UTC+8)
Register: http://srs.ipd.org.cn/registration.php (This webinar is held during The Symposium on Surveillance-Response Systems Leading to Tropical Disease Elimination, so the registration URL is also for the symposium.)
Related article
Engels, D., Zhou, X. Neglected tropical diseases: an effective global response to local poverty-related disease priorities. Infect Dis Poverty 9, 10 (2020).
Related article collection
Economic Impacts of Infectious Diseases of Poverty
About the speaker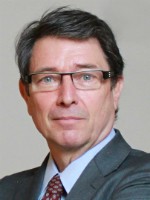 Dr Dirk Engels is a Global Health Consultant, Senior Adviser to Uniting to Combat Neglected Tropical Diseases, and Adjunct Professor at the National Institute of Parasitic Diseases, Chinese Center for Disease Control and Prevention, Shanghai, PR China. He is a medical doctor, with additional diplomas in tropical medicine and hygiene, epidemiology, a master's degree in health services research, and a PhD in parasitology. During the first 16 years of his professional career he worked in Africa, successively in clinical tropical medicine, public health, and tropical disease control, in Zambia, Zimbabwe, Burundi, Rwanda and Senegal, mostly serving people in poor rural settings. In 1998 he joined the World Health Organization (WHO) where he was instrumental in developing WHO's strategy to fight (NTDs) and in defining norms and standards for the implementation of integrated large-scale preventive treatment interventions. As Director of the Department of Control of Neglected Tropical Diseases, he steered the global expansion of interventions for the control and elimination of NTDs. Dr Engels has authored or co-authored well over a hundred publications in international peer-reviewed journals. He retired from WHO at the end of 2017.