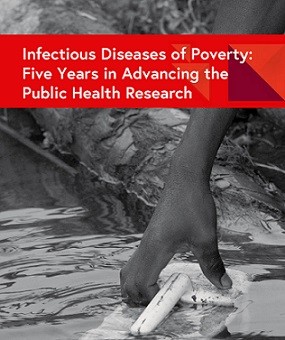 In 2012, Infectious Diseases of Poverty was launched as an open-access journal on infectious diseases by BMC, in partnership with the National Institute of Parasitic Diseases, China CDC. Based on the mission "One health – One world" mentioned in the Global Report on Research for the Infectious Diseases of Poverty, the journal aims to identify and assess research and information gaps that hinder progress towards new interventions for public health problems, in particular those connected with poverty in the developing world.
During the past five years, the journal has well served the community, and become a platform for researchers to engage outside the traditional disciplinary boundaries and for policy makers to find and disseminate high quality science towards the improvement of the health of vulnerable populations.
In the Editorial article, we have reviewed the milestone achievements and highlights of the journal during the past five years. We also hope that the journal could go further to advance research and facilitate progress towards the elimination of infectious diseases related to poverty in the next five years.
Back to the Fifth Anniversary Landing Page